John
" " "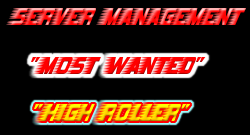 Posts

: 15


Join date

: 2018-05-05


Subject: 69Tekashi997 Thu Aug 23, 2018 9:40 pm

---

Gang Name: 69Tekashi
Gang Leader: Alfredo Marchesi
Co-Leader: Bling K. Clooney
Color: #7CFC00 Color ID:229


Hi I am Alfredo Marchesi Born in General County Hospital And Baptized in Jefferson Church So i am 18 Years old Right now so since im kid My Mother Abandoned me in Hospital but orphanages Takes me in Hospital Then im Studied in Los Santos Public School Then I am Always involved in Trouble in School Then Guidance Office Told me whats my personal problem then im gonna cry and i said My Mother Abandoned me in Hospital. After 2 Years im Gratuated in Elementary So Im Enrolled in Los Santos National High School. Im Still Involved in Trouble then some Gangster Invited me their Gang Named South East Triads So Im Involved to Drugs And Murder So Principal Said to me you are not get Graduate in High School so I dont Care About Graduation then One Day Los Santos Police Department Arrested me With Crime Murder and illigal Drug Act i am so Repentant within Admin Jailed So After 3 Years i got Parole Then im Working Truck Driver Right now Then im Still Find My Mother Then My Friends in High School Recommended Again. to Enrolled and i am 22 Years old When i Enrolled Again Then Im Studied Well and I am First Honor When it Comes to Graduation. But Im Worried Because i dont have Parent To Walking and Going to Stage then When My Name Called one Girl Come Up Then he Said She Is My Mother Im so Very Happy Then My Tears Fallen to my Face Then My Mother she was wearing to my neck the Medal.
John
" " "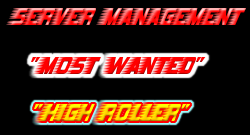 Posts

: 15


Join date

: 2018-05-05


Subject: Re: 69Tekashi997 Thu Aug 23, 2018 9:42 pm

---